Den 30. august 2023 blev et live deaddrop i Singapore annonceret på X. Foto er nok et hint på hvor.
Den 1. september var det fundet og vist frem på X – her og her.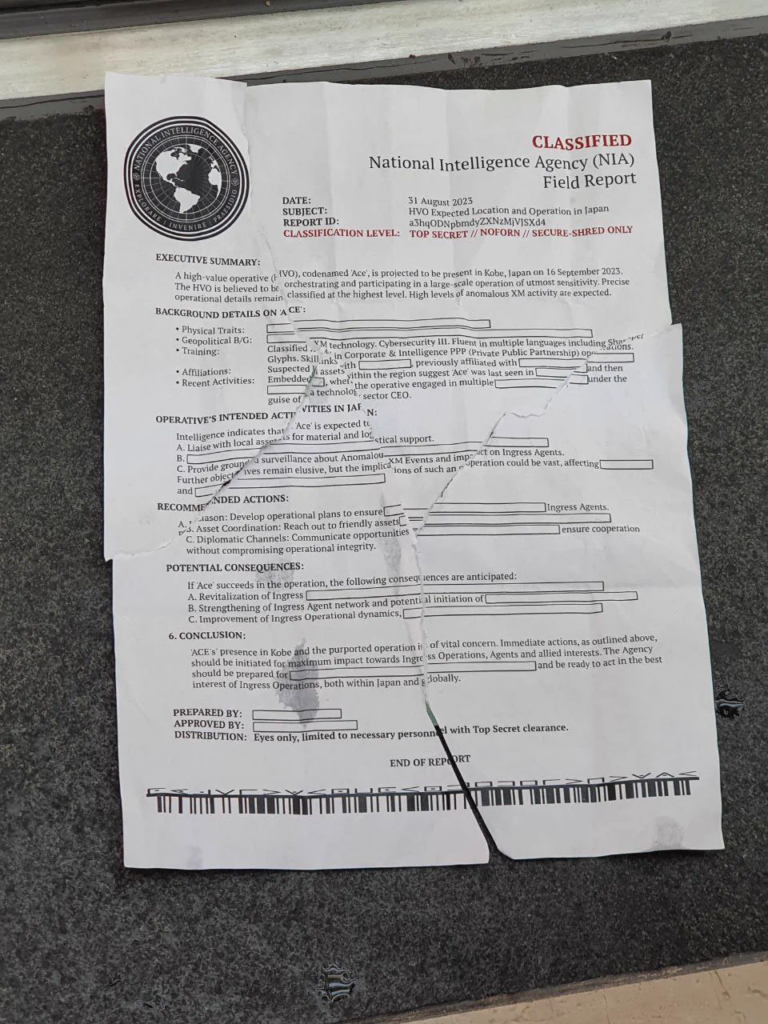 Today, a Live Intel Drop was taking place in Singapore. Agents were able to track down the Operative and both factions were able to assemble the intel.

From this intel, the NIA highly suspects that Agent Ace, also known as John Hanke and CEO of Niantic Labs will be present at the Ctrl Kobe anomaly this month!

While the exact details remain classified to the highest Top Secret level even among the NIA, the following section stands out to us:

"POTENTIAL CONSEQUENCES

If 'Ace' succeeds in the operation, the following consequences are anticipated

A. Revitalization of Ingress ▓▓▓▓▓▓▓
B. Strengthening of Ingress Agent network and potential initiation of ▓▓▓▓▓▓▓
C. Improvement of Ingress Operational dynamics, ▓▓▓▓▓▓▓"
Foto indeholder 3 passcode kryptotekster (de er dog alle FR).