24 dage – 24 opgaver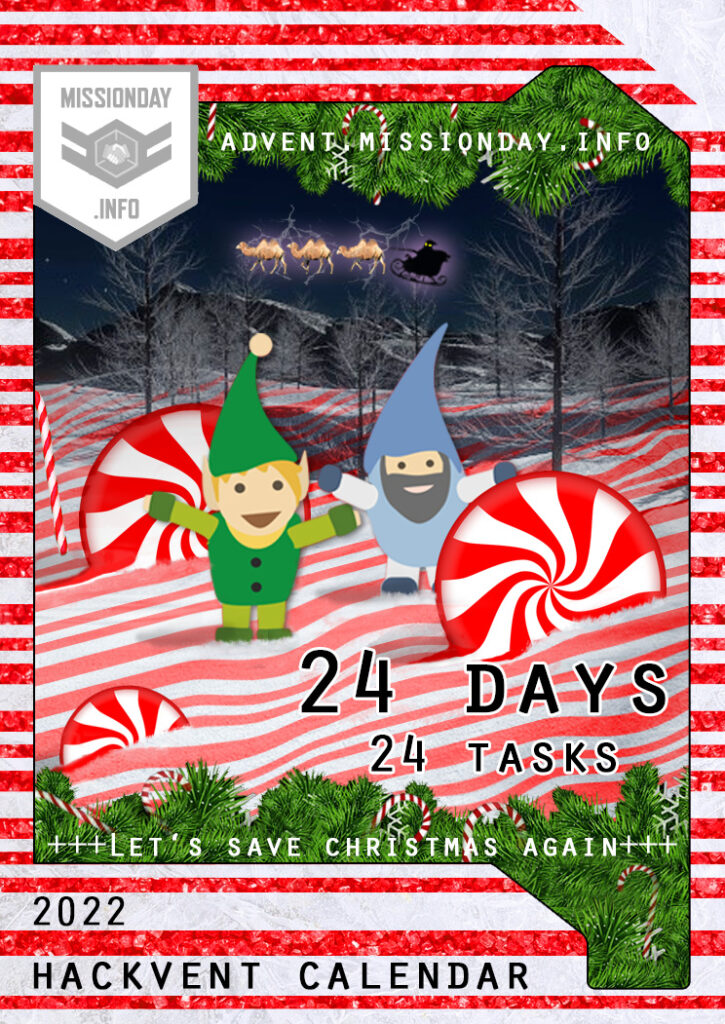 I lighed med tidligere år så arrangerer holdet bag XF Hackevent Calendar også i år en julekalender – Advent Calendar 2022 – hvor du kan løse en lille Ingress-relateret opgave hver dag fra 1. til 24. december. Ved løsning og indsendelse af stats eller foto hver dag inden 23.59 modtager du point som indgår i en konkurrence. Du kan med din deltagelse gøre december måned lidt sjovere, lidt lysere, lidt mere julet og så får du jo også aktiveret dig med Ingress. Det er et XF event som ikke er arrangeret af Niantic.
Hver dags opgave blive publiceret ved midnat på advent.missionday.info og siden indeholder også en scoretavle.
It's this time of year again, but something is very wrong.
Instead of getting closer, people find themselves alienated from each other.

A mixture of floods, fires and serious problems is filling the newspapers.
So Anti-Claus is back, and obviously more determined than ever.

Don't let him tear us apart.

We can win this. Connect. Work together. Let's save Christmas again!
Du kan chatte (på Engelsk) med andre deltagere i Telegramgruppen XF Hackvent Calendar 2022 [EN]